Jim Hoy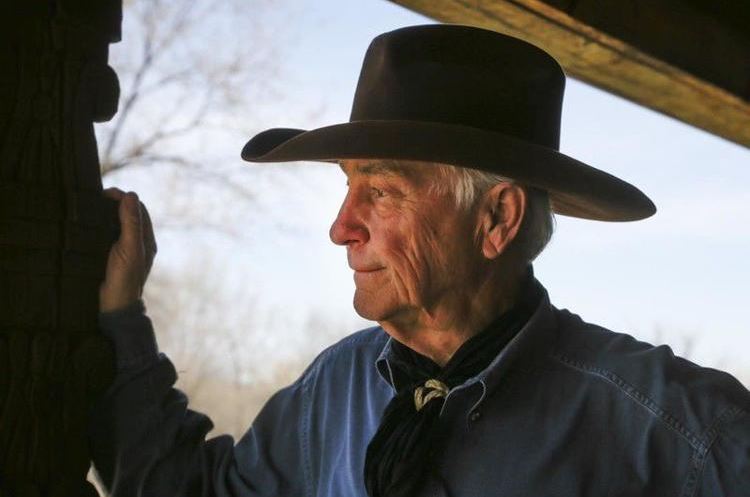 James F. Hoy is director emeritus of the Center for Great Plains Studies and professor emeritus of English at Emporia State University, where he taught literature and folklore for forty-five years. He is a native of the Kansas Flint Hills, reared on a small ranch near Cassoday. His book Flint Hills Cowboys (published by the University Press of Kansas in 2006) was named a Kansas Notable Book. His latest work, My Flint Hills, also is published by UPK.
Jim holds a BS degree (1961) from Kansas State University; an MA (1965) from Emporia State University; and a PhD (1970) from the University of Missouri-Columbia. After a couple of years of itinerancy following undergraduate school, he taught two years at El Dorado Junior High (1963-65) before moving into college teaching. He served as Chair of English at ESU for ten years, returning happily to the ranks of full-time teaching and research in 1990.
His chief interest is the folklife of ranching, both historical and contemporary, in various parts of the world, with special emphasis on the Great Plains and particularly the Flint Hills of Kansas. He explores this interest in frequent lectures and programs for school, community, and professional groups throughout the region. Since 1983 he has written (with Tom Isern) the weekly newspaper column, Plains Folk. In 1996 he was appointed to the Board of Trustees of the American Folklife Center at the Library of Congress, serving as Chair for the last two years of his term (2001-2002).
Hoy's research has taken him onto the backroads of the American West, the tracks of the Australian bush, and the lanes of the English countryside, seeking to discover, among other things, cattle guards, hay barracks, folk songs, and old-timers willing to talk about the way things were.
As a folklorist and a native plainsman, Hoy is committed to documenting and celebrating the lives of his fellow plains folk, seeking out the extraordinary in the ordinary while encouraging pride of region in those fortunate few who dwell in the Great Plains and understanding of region in those who must live elsewhere.
Honored 8 April 2022 with the Chester A. Reynolds Award of the National Cowboy & Western Heritage Museum, for a life and works demonstrating "unwavering commitment to Western ideals and values."
(Photo credit: Emporia Gazette. Bio drawn from https://www.washburn.edu/reference/cks/mapping/hoy/ and from https://kansasreflector.com/author/jim-hoy/.)